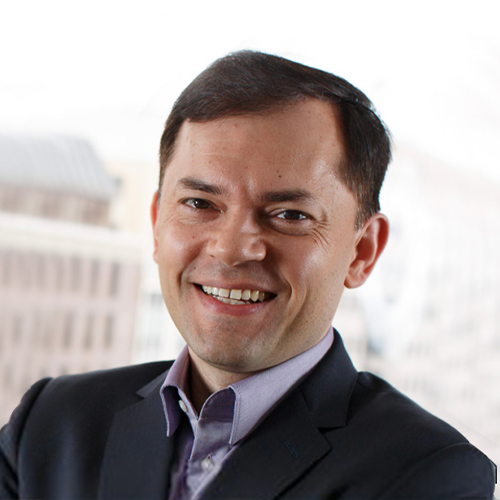 Pablo Chavez '93
Technology Policy Executive
---
Pablo Chavez is a technology policy expert who most recently served as a Vice President of Google Cloud's global public policy and government relations team until February 2022. In that role, he led an international team of policy professionals addressing critical issues, such as digital sovereignty, cybersecurity, and AI. Working closely with Google Cloud's business, product, and engineering leadership, he led Google Cloud's policy strategy on key cloud products, technical infrastructure investments, and business transactions globally and across sectors. He was also an executive committee member of Google's Latino Leadership Council. 
Prior to rejoining Google in 2018, Chavez served as Microsoft's General Manager for US Public Policy after Microsoft acquired LinkedIn in 2016. Before taking on his combined Microsoft-LinkedIn role, from 2014 to 2018, he was LinkedIn's Vice President of Global Public Policy and Government Affairs. In that role, he founded the company's public policy team, launched its public policy-focused workforce and future of work research and partnership program, and steered the company through global content regulation issues. Before joining LinkedIn, he was a Senior Director of Public Policy with Google and managed a wide range of policy issues involving privacy and security, intellectual property, content regulation, competition, and international trade and market access issues relevant to the digital economy. 
Before moving to the private sector, Chavez served as a Senior Counsel to the Senate Committee on Commerce, Science, and Transportation and as Chief Counsel to Senator John McCain. In these roles, he worked on a broad range of policy issues, including corporate governance, Internet regulation and taxation, financial services regulations, and consumer protection matters.
Chavez currently serves as an Adjunct Senior Fellow with the Center for a New American Security's Technology and National Security Program and on the advisory board of the Congressional Hispanic Caucus Institute. He received his law degree from Stanford Law School and his bachelor's degree in public and international affairs from Princeton University.