PIT Summer Fellowship – 2022 Student Bios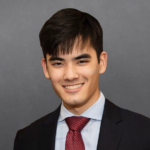 Alexander Arber (Harvard University)
Arber is a junior studying government and economics with a specialization in technology science — a new discipline studying the relationship between emerging technologies and the public interest. In the past, Arber spent a gap year working as an analyst at an early-stage technology venture capital fund. He has also conducted research into impact investment funds at Harvard Business School, interned at a startup incubator, and is involved with the Bostonian entrepreneurial community as a board member of Harvard Ventures, Harvard's oldest and largest technology entrepreneurship organization. He is particularly interested in cybersecurity, surveillance, innovation policy, and disinformation.
Arber worked with the Consumer Financial Protection Bureau.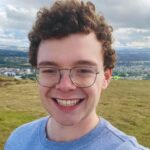 Zander Arnao (University of Chicago)
Arnao is a joint undergraduate in public policy studies and master's student in international relations. His policy interests center on digital antitrust and data protection. He writes about tech policy for his substack, Zublius, and recently finished conducting a research project on mandatory interoperability between digital platforms. Previously, Arnao has interned for public officials like Transportation Secretary Pete Buttigieg and Illinois Governor J.B. Pritzker and as well as the legal tech startup JusticeText.
Arnao worked with the Federal Trade Commission.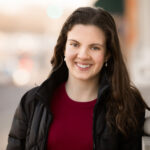 Emma Bearss (Princeton University)
Bearss is majoring in the School of Public and International Affairs. Her junior independent work studied the diffusion of data protection laws at a state-level and this sparked her interest in digital privacy. She views the fellowship as an opportunity to learn about the societal impact of technology policy within a government agency.
Bearss worked with the Federal Trade Commission.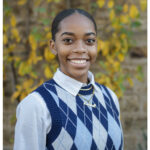 Leashell Camille (Princeton University)
Camille is majoring in African American Studies. With her studies of the infrastructures that are embedded in policy making, and the resulting formation of underrepresented groups, she hopes to further understand how technology regulation is essential to the overall public health. This summer, she hopes to apply her interests of technical design and public policy in order to solve some of the issues present at the intersection of technology and policy.
Camille worked with the Consumer Financial Protection Bureau.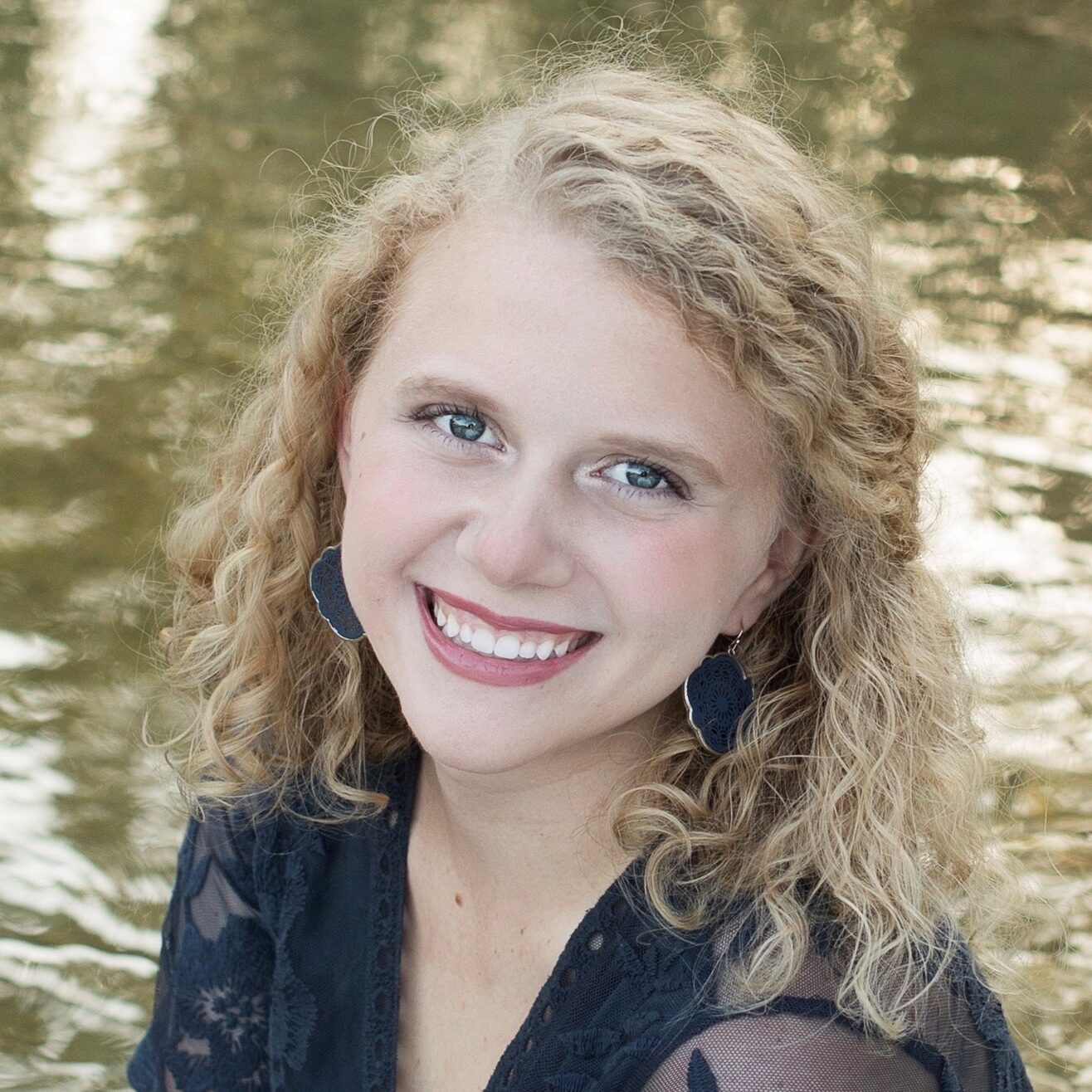 Kara Curtis (The University of Texas at Dallas)
Curtis is studying international political economy with a focus on Latin America and pursuing a minor in literature. She has many interests, from writing policy papers, to volunteering with youth literacy programs, to DJ-ing a radio show. Her interest in protecting personal data, examining the ways we handle privacy online, and the legal future for digital data handling was sparked through her time both researching our constitutional privacy rights on Moot Court and working IT for a public institution. She sees this fellowship as an opportunity to learn about how private and public institutions handle personal digital data and online privacy. In the future, she hopes to use what she learns in this program to be a part of creating a legal framework for ethical handling of digital data that can serve us as we approach an increasingly digitized future.
Curtis worked with the Texas Attorney General's Office.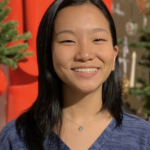 Anna Gao (Stanford University)
Gao is majoring in symbolic systems and minoring in music and education. Her interest in technology stems partly from the intersection of tech and education. During last summer, she worked with CS Bridge and the National Education Equity Lab to teach introductory Python and computer science to high school students across the US. She is focused on using technology and computer science to level the playing field in quality of education in low-income communities under-resourced high schools. At Stanford, she studies symbolic systems, or how computer science, psychology, philosophy, and linguistics intertwine, providing her with an interesting perspective on ethical technology. Her current concentration delves into human-centered artificial intelligence and centers around ethics and the potential consequences of artificial intelligence applications in daily life. She is excited to see how governmental bodies approach and create legislation relating to technology, especially in regard to algorithms and algorithmic bias.
Gao worked with the Consumer Financial Protection Bureau.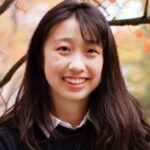 Julie Heng (Harvard University)
Heng studies integrative biology with a secondary in philosophy, where she is interested in combining ideas and methods from both the sciences and the humanities to solve pressing 21st-century issues. She hopes to explore science and emerging technology policy and is especially interested in misinformation, privacy, genetic engineering, evolution, and community-based work.
Heng worked with the Federal Trade Commission.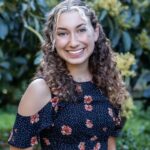 Hannah Ismael (UC Berkeley)
Ismael is majoring in legal studies with a minor in data science. Through her research at Berkeley Law's Human Rights Center, she has seen first hand the power that COVID-19 and election disinformation can have on preserving democratic processes. Her time researching has emphasized her belief that expanding tech literacy and an understanding of narrative bias amongst policymakers will be of utmost importance in the coming years.
Ismael worked with the Iowa Attorney General's Office.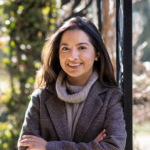 Hannah Kapoor (Princeton University)
Kapoor is concentrating at the Princeton School of Public and International Affairs with certificates in technology and society, statistics and machine learning, and journalism. As we enter a "post-truth" world, Kapoor's interests lie at the intersection of emerging technologies and human communication: she seeks to better understand the mitigation of disinformation, as well speech, expression, and privacy in the digital age. As our core values become complicated in the face of technological advancement, she  hopes to help bridge the gap between policymakers and technologists who seek to address some of the most pressing issues of this generation.
Kapoor worked with the Iowa Attorney General's Office.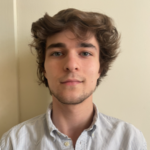 Charlie Kaufman (University of Massachusetts Amherst)
Charlie is majoring in economics with a concentration on financial securities and entrepreneurship. He hopes to one day apply his business knowledge to promote the public good and believes that the PIT Fellowship is a significant step in the right direction. He looks forward to investigating how technology shapes various political affairs of today, as well as to the opportunity of learning from experts in their respective fields.
Kaufman worked with the Iowa Attorney General's Office.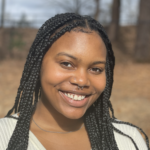 Divali Legore (Georgia Institute of Technology)
Legore is interested in the overlap between technology and regulatory policy as it pertains to justice. She is invested in making technology and internet access more accessible to all people; independent of their socioeconomic status. As a public policy student, she is interested in bridging the gap between public interest technology and liberal arts learning through her projects in the fellowship. She is also interested in learning about the various ways that government agencies utilize technology to collaborate, protect, and create a more liveable world for global posterity. Throughout her research concerning women, science, and technology, she has been exposed to more of the disparities among women and people of color especially with intersectional identities in spaces where decisions are being made about the use of technology. Ultimately, Legore hopes to pursue a career focusing on the productive use of technology for economic, social, and political development.
Legore worked with worked with the Federal Trade Commission.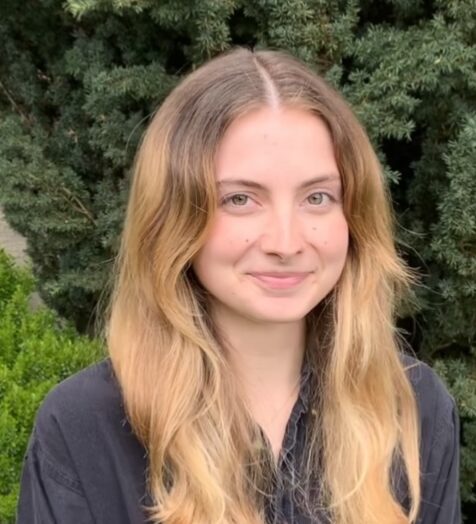 Julia Manetta (University of California Berkeley)
Manetta is studying political economy with a minor in public policy. She is interested in the intersection of technology, ethics, legal and compliance, and policy. She has pursued this interest through her coursework; university-sponsored research focused on online disinformation and surveillance; and professional experience examining social media content moderation and user advocacy. Manetta is passionate about helping shape democratic and socially-responsible tech policy and is excited to gain first-hand experience working on related issues through the PIT fellowship.
Manetta worked with the Consumer Financial Protection Bureau.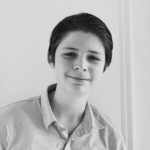 Archie McKenzie (Princeton University)
Archie McKenzie is a computer science major in Princeton's Class of 2024. He is interested in technology that makes a meaningful difference in people's lives. He previously worked for HumanProgress.org and is a two-time teaching assistant (TA) for "Computers in Our World" at Princeton.
McKenzie worked with the New York City Mayor's Office of the Chief Technology Officer.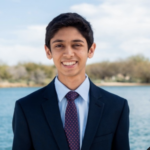 Soham Mehta (Columbia University)
Mehta, originally from Chandler, Arizona, is studying philosophy and statistics. Through his involvement in public policy research and organizing, he has become aware of how the ways in which we think about law, ethics, and governance need to be updated to ensure that technology serves the common good. As a result, he is interested in artificial intelligence regulation, modernizing antitrust law, and data ethics. Mehta hopes to use the skills and experiences gained through the fellowship to pursue a career in technology policy or civic technology.
Mehta worked with the Consumer Financial Protection Bureau.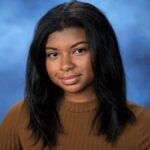 Mercedes Moore (Columbia University)
Moore is studying computer science on the software systems track and pursuing a minor in sociology. She is interested in the intersection between civic innovation and technology, as well as the implementation of accessible design within APIs. After getting her start in technology policy, she's committed to pursuing a career in civic technology. She looks forward to providing accessible tech tools, learning more about how official offices are using tech to alleviate social challenges, and working with a team for a cause she cares about deeply.
Moore worked with the New York City Mayor's Office of the Chief Technology Officer.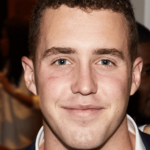 William Powers (Princeton University)
Powers is a First Team All-Ivy football player, majoring in public policy and international affairs. He applied to the CITP fellowship because he believes that bringing technology into the design of public policy is essential for upholding democratic values. Rather than polarizing the United States nation further, technology, he feels, can bridge the divide through thoughtful iterations to existing technologies and strategic innovation moving forward. Additionally, Will has interests in blockchain applications to elections, as well as the potential development of a digital dollar and the security implications of cross-border payment systems for digital currency. He looks forward to exploring his interests in technology policy and creating relationships with his peers and mentors this summer.
Powers worked with the Texas Attorney General's Office.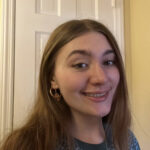 Margaret Timothy (CUNY Macaulay Honors College)
Margaret is pursuing a major in history with minors in French and economics. She's interested in the history of economic thought and its applications to public policy. Timothy applied for this position in order to gain a more thorough understanding of public interest technology, as well as to gain the skills needed to thrive in the social sciences. In the future, she hopes to use her knowledge to help others utilize technology to become economically and socially empowered. To accomplish these goals, she will attend law school after graduation and possibly pursue a joint degree in economics.
Timothy worked with the Consumer Financial Protection Bureau.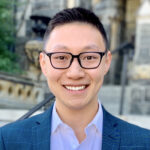 Charlie Wang (Georgetown University)
Wang is a student at Georgetown's School of Foreign Service studying international economics with a minor in environmental studies. A believer in technology for good, Charlie founded an AI startup to improve the communication skills of people with autism in New Zealand. After working on Google's 2020 U.S. elections team, Charlie helped to found the Facebook Users Union to restore the power balance between users and social media platforms. A supporter of fair markets and broader antitrust measures, Charlie also worked at a bulge bracket investment bank to understand the regulations driving mergers and acquisitions. Through the Public Interest Technology Summer Fellowship, he strives to ensure the technology of tomorrow supports truth, protects users, and remains an open source of information and access for all.
Wang worked with the Center for Information Technology Policy at Princeton University.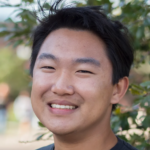 Kevin Zheng (University of Massachusetts Amherst)
Zheng is studying computer engineering and science, technology & society. He has interests in platform accountability and the politics of data, which he has explored through his diverse research and course experiences that bridge the social and technical worlds. He looks forward to learning about the role that policy plays in shaping the impacts of technology on society and connecting with a community of students and professionals excited about technology policy this summer.
Zheng worked with the Consumer Financial Protection Bureau.