Teaching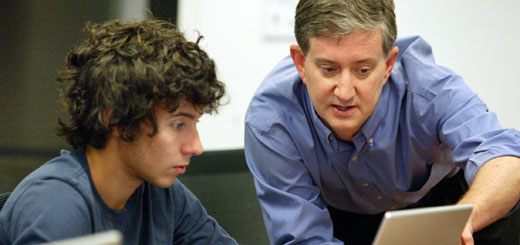 CITP is involved in teaching on campus in several ways.
Students may earn an Undergraduate Certificate through the Program in Technology and Society, Information Technology Track offered jointly by CITP and the Keller Center. Through a combination of courses focused on information technology and society, the program aims to help Princeton students better understand how technology drives social change, how society shapes technology, and how technologies can be used to address grand social challenges. Interested students should read more about the certificate.
CITP and its affiliated faculty offer various undergraduate and graduate courses from year-to-year. Several of these appear in the base curriculum for the Program in Information Technology and Society, but other courses are often offered in addition. You may read about past courses. You can also watch our news announcements on the home page or browse the Princeton Course Offerings database for upcoming CITP-related courses.
CITP also organizes weekly reading groups that are open to students, faculty, and any interested person who is affiliated with Princeton. These focus on current topics in information technology policy, and typically involve reading and discussing new publications. If you are interested in joining, read more about the reading groups.